Working together, we are proud to make a difference.
Behind every success and innovation that has made a difference in the world, you will find a team of passionate people who helped make it possible. At Air Products, our talented people help each other and our customers thrive. We are driven to discover, care and accomplish. To our colleagues, we are valued and respected teammates. To our customers, we are partners in creating value. To our communities, we are caring, involved neighbors and committed stewards of the environment.
Belong and Matter at Air Products
The best way to learn about the exciting opportunities at Air Products is to hear from the people living them.
Ankit
Merchant Research & Development
My Story
I was hired by Air products straight out of college after I finished my master's degree in Electrical Engineering. The job description was a good match with what my career goals were, and the interview experience was excellent, so I decided to join the company. Now after almost a year at Air Products I can say that I absolutely made the right decision. I am an Internet of Things (IoT) Application Development Engineer in the Application Technology group. Within the AT group I'm part of the Advanced Controls team which maintains an IoT portal called APGateway which is designed to enable the gathering and storage of data via field devices. The field devices employed include sensors used to capture data points such as temperature, throughput, and tank levels, to be accumulated and analyzed.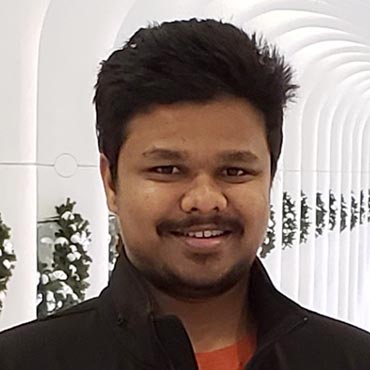 Most memorable moment
The thing that I love most about my job is the positive impact our products have on the customers. Helping the customer improve their processes by analyzing the data that we collect gives me immense satisfaction. The diversity of the work that I do ensures that no day is like any other. People care about me as a person and about my professional growth. I get to work with experienced professionals that I can learn from and know that they will push me to take on new and challenging opportunities.

What do you most value
I appreciate Air Products for its unwavering commitment to the safety of its employees. This has created a culture where safety is a big part of my everyday routine. It feels great to be a part of company where I am valued, respected and can grow professionally and personally with the company.

Jusline
Applications Analyst
Jusline is resilient. When you listen to her history, you're left with no doubt that she is a determined achiever who sees obstacles as opportunities. Although she already had a two-year degree in Computer Engineering Technology in Syria, the country of her birth, Jusline and her family realized that further educational growth would best come from a move to the United States. So, they left behind their jobs, property and extended family - and ventured into the unknown.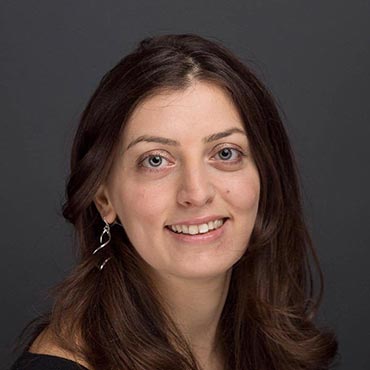 When Jusline emigrated in 2007 with her father, mother and younger brother, she faced challenges that many young people would find daunting. She took a second-shift factory job to support the family as she attended classes during the day, including English as a Second Language (ESL). While saving to buy a used car for work and school, Jusline walked 30 minutes every day to a co-worker's house to catch a ride. Even with such a chaotic schedule, Jusline made rapid strides towards her goals. She first attended Lehigh Carbon Community College (LCCC) where she earned a dual degree in liberal arts and education in 2011. In 2013, she completed a Bachelor of Arts in computer science at Bucknell University.
When asked what kept her going, she replied, "My father was a doctor in Syria and my mother, a nurse/midwife. When we came to the U.S., they also had to take factory jobs. They gave up so much for their children, I owed it to them. And I owed it to myself. This was my chance to make a better me." In 2011 and 2012, Jusline was recruited for an Air Products summer intern. In her second internship, she traveled with the Network Technical Support team to California and installed data and voice network hardware to maintain viability and provide new capabilities.
Then she was hired in the Career Development Program (CDP). Jusline wanted to step out of her IT "comfort zone" and learn more about Air Products' businesses to better support them from an IT perspective. So, she worked with business leads to create a custom assignment with the Enterprise Platform Renewal (EPR) project and became a Super Power User. The first day of work was in Dublin, Ireland. Overall, she spent about six months in the UK and Europe and traveled for work as well as on personal/vacation time. She revealed: "Traveling is very important to me – I love meeting people from different cultures. It teaches you to keep an open mind and to get a different perspective."
How did she find the Air Products culture? "I loved it!" she exclaimed. "When I did my first internship here, I was so scared! Coming from a community college, I felt unprepared and inexperienced. But everyone was so supportive. No one made me feel inferior. Everyone was so accessible and helpful." She was also impressed with the number of women in leadership roles. She liked the diversity and global reach of Air Products. In retrospect, was there anything she would do differently? "I put limits on myself. For example, I put up barriers between myself and other young employees. I was just more comfortable around older colleagues. I judged myself more than anyone ever could."
What career advice would she give other women? "Keep an open mind so you don't miss out on experiences. Also, make connections early – network as soon as possible so people know who you are. Relationships are very important." Jusline also suggests looking for leadership opportunities inside and outside the company. Today she serves on the board of Pinebrook Family Answers and she volunteers with Bethany Church as a Cultural Orientation Facilitator for new refugee families coming to the U.S. When asked about her dream job someday, she smiles. "To be Chief Information Officer (CIO) at a great company like Air Products," she laughs. "Maybe you better not print that."
Amin
Project Engineer - CryoEase
My Story
I began in customer services as an advisor, quickly became a team leader and then a technical team leader. I decided to further my studies with a degree in Mechanical Engineering. And I applied for a Project Engineering role which has rekindled my passion for my job.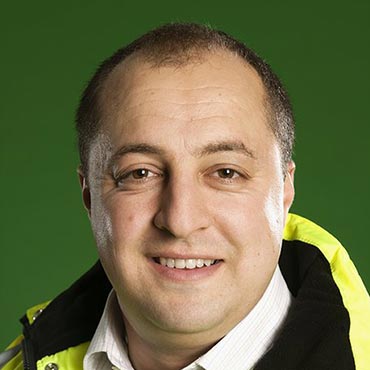 Most memorable moment
One of the most memorable jobs involved a Life Science account where years of research was at risk if we did not maintain continuous supply of liquid nitrogen. The issue was that the fill connection on the customer tank had deteriorated and we had to manufacture a new one. I had to arrange for loan vessels, more frequent deliveries, a part to be removed from the tank, a replacement made, the component returned to site, fitted, and the tank re-commissioned. All the work was achieved over a three-day period, with all aspects of the job running like clockwork.
Teamwork at Air Products
When reviewing a challenge of a job, we discuss possible solutions with other team members and bounce ideas around. This way all aspects of a solution and possible consequences are considered, and the best-informed decision can be reached. I am proud that the people I work with always put the customer at the heart of any decision.
What do you most value
I value the encouragement and support I received from Air Products to study for a qualification in Engineering. Without this I would not have been able to juggle a full-time role with the demands of undergraduate study. I am very grateful to the company and my colleagues for this.
María
Engineer in Lean Six Sigma Black Belt
After finishing my Chemical Engineering studies, I was fortunate to join the Air Products group in the Career Development Program for career development for recent graduates. An excellent opportunity to get to know the company and its departments through their eight-month rotations in different locations. Here are the three positions I was able to explore.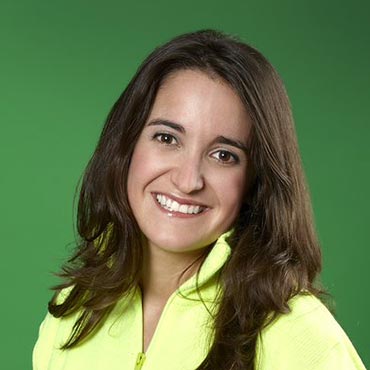 • Process Engineer in air separation plants in Barcelona.
• Advanced Control Engineer at the hydrogen plant in Rotterdam
• Project Engineering a department in which I had the opportunity to travel a lot and get to know the field work, highly recommended!
Currently, and as part of my career plan, I am working on productivity projects and improving as an Engineer in Lean Six Sigma Black Belt.
Your Motivation in Air Products
The training received during my career years was very useful to start defining myself both in the personal and professional aspects. Now I am convinced that I am following a path that I like, and the company has allowed me to define it. The mentoring programs and colleagues who specialize in different fields of work have been key.
The Team
People are an essential piece in the success of a project and I can proudly say that I greatly appreciate that teamwork. During the execution of a project, there are situations in which we are subject to a lot of pressure (planning, delivery deadlines, hasty start-ups, etc.) and in which responsiveness, tenacity and persistence are the key to success.
Why Air Products?
For career opportunities, the flexibility of rotation, the firm confidence that your manager places in you to propose, have initiative, persistence and support when needed.
Special Career Moment
During my time as a project engineer, I moved to Tres Cantos (Madrid) to lead a plant automation project. I still remember with great emotion the day the plant started after the implementation of the changes. . . It was very satisfying to see how all that hard work invested paid off.
Chia-Hang
IT Advanced Analytics
As an international worker in the United States, it is challenging to work and live in a fully different culture and environment. I was happy to join a company where people respect and care about each other. My colleagues are my mentors who help me with the work and guide me through the culture shock. I like that I work for a company that not only targets the profitability but also values diversity and safety as the core of the company's culture. It was important to me to feel like I was not a foreigner when I walked into the doors on my first day at the company.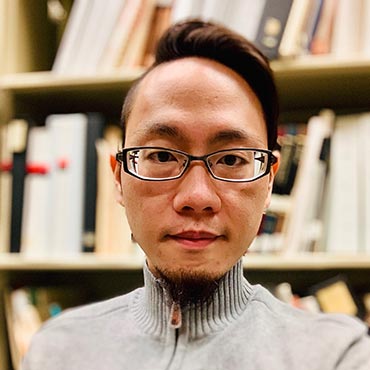 As an analytical professional, the most frustrating thing can be spending a lot of resource to develop a solution that no one is really interested in using. Fortunately, I get to work on the issues that are critical to the business at Air Products. It is exciting to see your work helps the business to solve complex analytical problems and bring meaningful managerial insights to the forefront, which facilitates growth and overall success. I also appreciate that the company is willing to provide resources and opportunities for people at all levels of their career and employee training, which help me to continue developing my expertise and growth.
Joe
Industrial Gasses Trainer
Joe says he has experienced or seen everything that can happen on the road. He's a truck driver that delivers industrial gases to customers in eastern Pennsylvania, southern Connecticut, New Jersey, and New York City and Long Island, New York. Considering his route, Joe says getting through the day safely is the most challenging part of his job.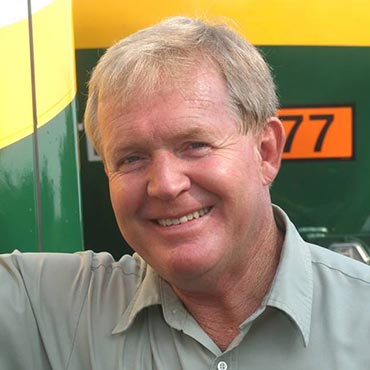 His terminal also recently completed a six-month competition called "Commit to be Fit." The program offered tools and tips to help participants make lifestyle changes that would lead to lower blood pressure and weight. Safely bringing our drivers home to their families is Job #1 at Air Products.
It's great to be close to the people you work with. It's also very special to be able to connect with Air Products colleagues in many different countries around the world … and learn about new cultures in the process.